Our Mission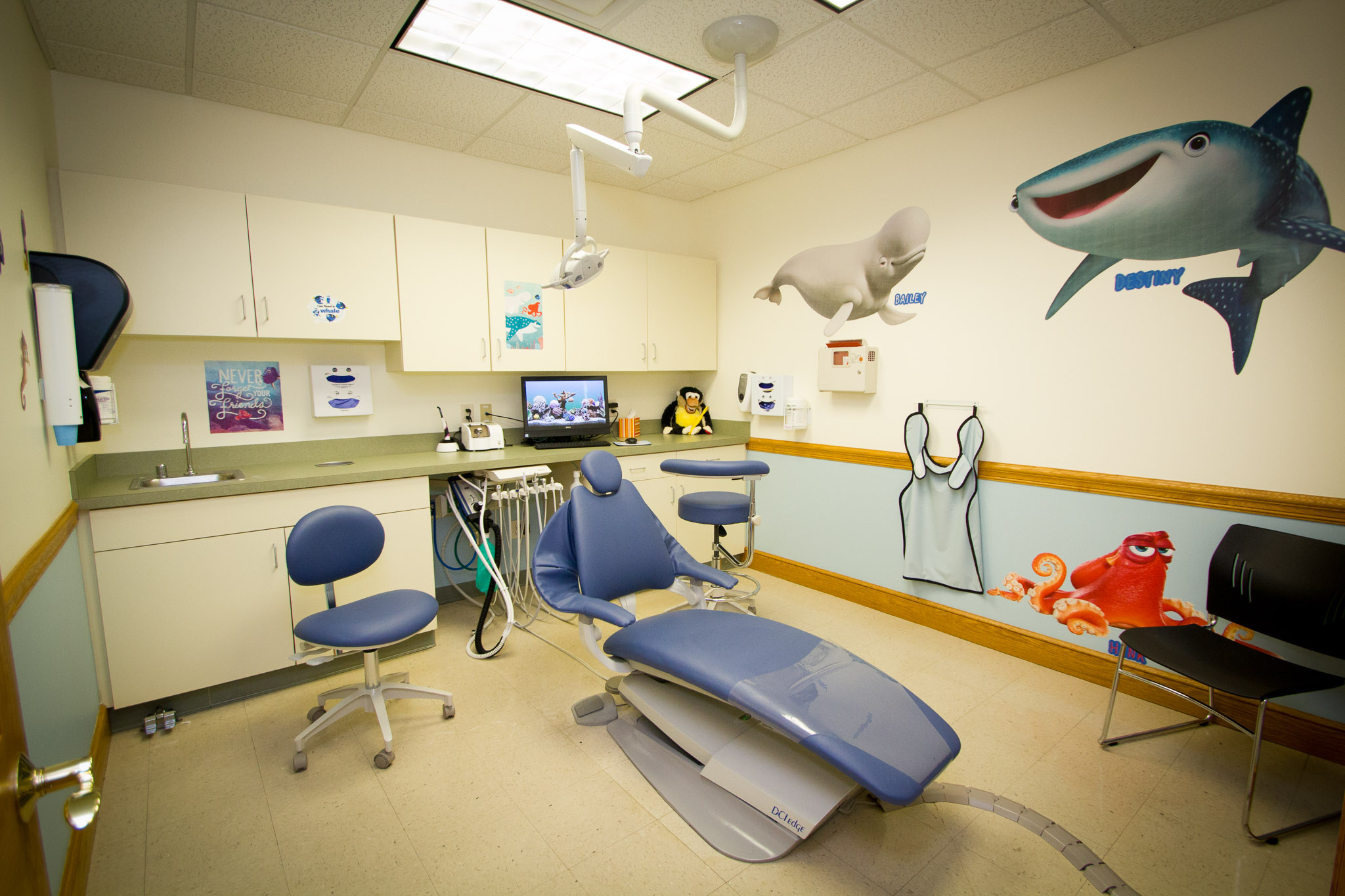 Aurora Smiles Pediatric Dentistry is dedicated to providing a consistent and comforting dental home for children. We believe in patient education and cavity prevention at an early age with the goal to develop and maintain a lifelong healthy smile.
Because parents are their children's best advocates, we believe that it is important to invite parents to accompany their children in our exam rooms during their dental appointments and cleanings. That is why part of our philosophy is to allow parents to see how we provide dental care for their children first-hand.
Aurora Smiles Pediatric Dentistry strives to maintain a warm, community pediatric dental practice with its foundation firmly based in modern evidence-based dentistry for all children and young adults. Our approach is designed to guide your children in a proper, dental-friendly direction for a lifetime of oral health.
Tobias W. Corcoran, DDS
Dr. Toby, as he is known to child patients and their parents, is a board-certified pediatric dentist who practiced as an associate for six years within a group practice in Orchard Park NY. He is also a pediatric dental practitioner with the Seneca Nation of Indians in the Allegany and Cattaraugus territories.
Dr. Toby was born and raised in Camden, a small town in Central New York. He attended SUNY Geneseo where he received his BS in Biology, and where he met his future wife Autumn, a Buffalo native. They settled in Buffalo where Dr. Toby completed his DDS degree at the University at Buffalo School of Dental Medicine, with a residency at Buffalo General Hospital and pediatric dental training at Women and Children's Hospital of Buffalo.
In 2017, Dr. Toby realized his ambition to open his own practice in East Aurora where he now resides with his wife and their two children.
For further information or to make an appointment at Aurora Smiles Pediatric Dentistry, call 716.710.2888.
Helen Dusel, DDS
Dr. Helen Dusel and her husband, Andy, are the proud parents of three fun and energetic children and one lovable fur baby! Dr. Helen loves spending quality time with her children in the outdoors, going for hikes, and exploring mother nature.
Dr. Helen graduated from the University of Buffalo School of Dental Medicine. She then completed her pediatric dental residency with the University of Buffalo School of Dental Medicine. Dr. Helen is also a Board Diplomate in Pediatric Dentistry, demonstrating highest level of knowledge in the field of pediatric dentistry. Dr. Helen is affiliated with Oshei Children's Hospital in Buffalo, NY.
For further information or to make an appointment at Aurora Smiles Pediatric Dentistry, call 716.710.2888.
We Accept Dental Insurance
Aurora Smiles Pediatric Dentistry is proud to work with a number of local, regional, and national insurance carriers.  Some of these companies include CSEA, Cigna PPO, Delta Dental, DentaQuest, Guardian, Healthplex and MetLife.  If your carrier is not listed here please call the office.
Dental insurance typically covers a percentage of the services we provide. Our staff is happy to check with your carrier prior to performing any procedures to confirm coverage and estimate the amount that will be paid.  We submit claims to all insurance companies and work to maximize your benefits.  We are also happy to answer any other questions you have regarding insurance benefits.
Hear What Our Patients Have to Say!